Happy Holidays, Silver Lake Neighbors!
READ OUR DEC. 10TH NEWSLETTER HERE
Hollywood Sunset Free Clinic Holiday Events
💚December  3rd (FRIDAY) 6:00pm-  34th Annual AIDS Posada. We are in solidarity with World AIDS Day. 
(more…)
Blanket & Sock Drive thru Dec. 31, 2021
The City of LA is taking on Plastic Pollution
Disposable Foodware Accessories Ordinance (more…)
Adopt a Stair Program
West Nile Virus is Dangerous
Reminder: Gas Leaf Blowers Are Illegal and Harmful
VIEW MORE INFO
Did you miss the Housing & Tenant's Rights Panel from Oct 28?
You can watch the video here
SLHC Produces Video: "Say Their Names" Project
(more…)
LA's Green New Deal Shared Solar Program
(more…)
Disaster Service Worker Volunteers Needed
(more…)
Vigil for Victim of Silver Lake Blvd. Car Crash
LA al Fresco – Outdoor Dining for Restaurants during physical distancing recommendations.
Say Their Names: Silver Lake Memorial L.A. Times Article
(more…)
Small Business Covid-19 Relief Webinar
(more…)
Earl Street: Thank you LADOT!
(more…)
Miry's List Update
(more…)
SLNC Governing Board May 13th Special Meeting Recap
SLNC Supports Local Schools With COVID-19 Related Relief
SLNC Governing Board Holds Open Call For NPG Applications
Reminder: Please Take the 2020 Census and Be Counted!
More News From Silver Lake
Triplex in Silver Lake Could Make Way for Small Lot Homes [Urbanize.la]
Erewhon grocery set to open in Silver Lake in mid-summer [The Eastsider]
Los Angeles Wants To Help Pay Your Rent [Curbed LA]
Stay Informed About COVID-19
Speed Hump Application Period Opens Jan. 29th.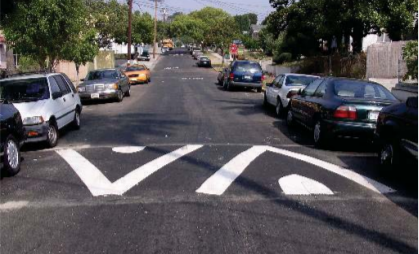 (more…)
Reminder: Fletcher Pump Station Project Is Now Underway
SLNC Governing Board Appoints Ben Cassorla As New Region 2 Representative
(more…)
Metro Bike Share Comes To Silver Lake
(more…)
Transportation & Safety Committee Update On Silver Lake 'Blitz Initiative'
(more…)
Help the SLNC Support the Zamani Family Christmas
(more…)
Meet Your New SLNC Governing Board Co-Chairs: Nicholas Fox Robbins & Anthony Crump
(more…)
Take the Silver Lake Reservoir Master Plan Questionnaire (Deadline is December 1st)!
Fletcher Pump Station Project To Begin In January
(more…)
Did Your Rent Increase Dramatically? You May Be Eligible For The Emergency Renters Relief Program
(more…)
Attention Silver Lake Small Businesses: The SLNC Local Business Committee Has Relaunched!
(more…)
Hollywood Sunset Free Clinic is Celebrating 51 Years of Free Health Care Service!
(more…)
Announcing The First Annual Los Muertos de Silver Lake Celebration!
(more…)
Silver Lake History Collective at the USC Archives Bazaar October 12, 9:00 am -5:00 pm
SELAH Release Summer Numbers For Saturday Supper Events, Continue Homeless Assistance With Newly Announced Events
(more…)
Tina Lin Appointed As Region 1 Governing Board Rep
(more…)
SELAH Continue Their Mission To Assist Our Homeless Neighbors
(more…)