Safer at Home
California Primary Voting Happening Now Through March 3rd
(more…)
Monthly SELAH + SLNC Homeless & Low Income Potluck – Now Open to Community Volunteers!
(more…)
Book Sale This Saturday at Friends of Silver Lake Library
(more…)
Speed Hump Application Period Opens Jan. 29th.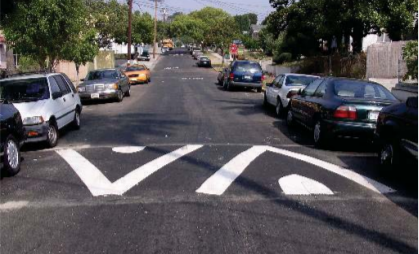 (more…)
Reminder: Fletcher Pump Station Project Is Now Underway
SLNC Governing Board Appoints Ben Cassorla As New Region 2 Representative
(more…)
Metro Bike Share Comes To Silver Lake
(more…)
Transportation & Safety Committee Update On Silver Lake 'Blitz Initiative'
(more…)
Help the SLNC Support the Zamani Family Christmas
(more…)
Meet Your New SLNC Governing Board Co-Chairs: Nicholas Fox Robbins & Anthony Crump
(more…)
Take the Silver Lake Reservoir Master Plan Questionnaire (Deadline is December 1st)!
Fletcher Pump Station Project To Begin In January
(more…)
Did Your Rent Increase Dramatically? You May Be Eligible For The Emergency Renters Relief Program
(more…)
Attention Silver Lake Small Businesses: The SLNC Local Business Committee Has Relaunched!
(more…)
Hollywood Sunset Free Clinic is Celebrating 51 Years of Free Health Care Service!
(more…)
Announcing The First Annual Los Muertos de Silver Lake Celebration!
(more…)
Silver Lake History Collective at the USC Archives Bazaar October 12, 9:00 am -5:00 pm
SELAH Release Summer Numbers For Saturday Supper Events, Continue Homeless Assistance With Newly Announced Events
(more…)
Tina Lin Appointed As Region 1 Governing Board Rep
(more…)
SELAH Continue Their Mission To Assist Our Homeless Neighbors
(more…)
Unanimous Support For Two Crucial Community Impact Statements That Address City's Affordable Housing Crisis
(more…)
Addressing The Pigeon Issue at Sunset Triangle Plaza
(more…)
SLNC Supports Iconic Happy Foot, Sad Foot Sign
(more…)
Featured Photo Submissions
Photo by Bill Watanabe: 'Silver Lake with the late afternoon sun peeking through gray clouds'
(more…)
Properly Preparing for The Big Earthquake
SLNC Reflections: Community Inclusion
A Report From The Silver Lake Reservoir Master Plan Community Workshop #1
(more…)
SLNC Forms Three New Committees: Latinx, Housing & Homelessness, LADWP Modular Building
A Report from Budget Day 2019
(more…)
LADWP Plan Two New Office Buildings at Silver Lake Reservoir and Hoover Street Yard
Region 7 Representative Appointed: Meet Joanna Pawlowska!
(more…)
SLNC Votes Unanimously to Form LGBTQIA Committee
(more…)
Howard Petersen Shares His Favorite Silver Lake Photos
LADOT Says Keep the Road Diet, Add Safety Measures
LAPD Launches New Online Accident and Crime Reporting System
(more…)
From the Good News Department: LADWP Postpones Fletcher Lane Closures
WAZE-directed Tour Bus Crashes into Four Vehicles on Residential Earl Street
(more…)
Silver Lake Residents Join Forces to Address Traffic and Safety Issues
(more…)
LADWP Previews New Energy-Efficient Hoover Yards Facility
(more…)